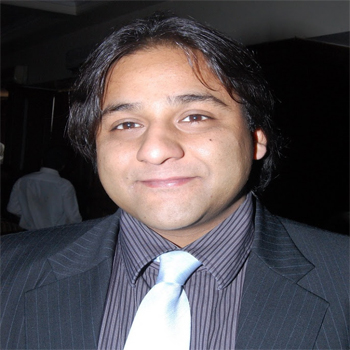 Interview: Romit Theophilus – Director, German National Tourist Office (India), March 2009
What is your role as Director of the German National Tourist Office in India?
My main role is to improve the image of Germany as a leisure destination; Germany already has a strong image in India for the trade fair and business community. We are now focusing on increasing the awareness of Germany as an attractive leisure destination.
Which are the primary activities your office employs to create awareness about Germany in India?
Our focus at present is to improve the image of Germany amongst the travel fraternity. We believe in B2B (Business-to-Business) theme marketing and have managed to change opinions amongst travel partners.
To further strengthen its foothold in the Indian market, the German National Tourist Board has formed an India Pool. This pool is comprised of 16 members which include the German National Tourist Board, the State Tourism Boards of Bavaria and Saxony, cities of Berlin, Cologne, Frankfurt, Munich, Stuttgart and the Department of Magic Cities; the `Magic Cities Germany' Marketing Association which includes the cities of Berlin, Cologne, Dresden, Duesseldorf, Frankfurt, Hamburg, Hanover, Leipzig, Munich and Stuttgart; Three airports – Frankfurt Airport, Munich Airport and Berlin Airport; Hotel chain – Accor Hospitality and Germany-based Alpha Travel Consultants.
The objective of this pool is to create interest in the Indian Market amongst our partners under one collective umbrella for strategic marketing and sales interactions.
In February 2009, the first sales interaction week took place in Mumbai. Seeing the success and appreciation among the travel trade in Mumbai, members of the India Pool are looking forward to productive business at upcoming sales interaction weeks in Kolkata, Bangalore and New Delhi later in the year.
How long have you been with GNTO? What have been some of the accomplishments and challenges you have faced during your tenure?
I have been with the tourism board of Germany for almost 2 years now. We have managed to accomplish many things in this short time – from visitor arrivals going up to 11.8 % in 2008 to the formation of the newly formed India Pool. The e-newsletter which is sent once a month is a global first for the German National Tourist Board. My colleague Radhika and I have accomplished much during our short tenure.
The most difficult challenge faced by us was to change the image of Germany from a business destination to a leisure destination. However with the help of many partners and one in particular – Mr. Subhash Motwani – we are now on the path to change this view.
Germany is marketed as "The Travel Destination" and "Simply Inspiring." What are some aspects of Germany which would make it appealing to the Indian traveller?
For the travel trade, Germany is marketed as the "The Travel Destination" and for the consumer as "Simply Inspiring."
India has had a long history with Germany. Even the fact that Mumbai is a sister city of Stuttgart makes for interesting reading. There are many aspects of Germany that would appeal to the Indian traveller. The castle of Disneyland was created based on the Neuschwanstein Castle, which resides in one of the most beautiful areas of Bavaria. The theme-parks of Germany such as Europa Park and Legoland are some of the best in the world.
I can go on and on, but I would request your readers to visit our website http://www.germany-tourism.de/ for comprehensive information on Germany and, of course, to learn about the fascinating routes Germany has to offer such as the Romantic Route and Fairytale Route.
What is your opinion of online initiatives such as Namaste Germany regarding encouraging tourism exchange between India and Germany?
We support our partners in this new endeavour to assist us in promoting and creating awareness of Germany as a leisure destination. It is a country you visit once and fall in love with it as our dear friend, partner and fellow German enthusiast Mr. Motwani will tell you.
What are your favourite leisure destinations in Germany?
Germany has many fabulous areas whether they be the charm of old and new in Frankfurt, the hospitality and warmth of the people of Bavaria or Munich with its fabulous beer gardens, museums and fascinating people.
Berlin and Hamburg offer culture, cruises and of course, great nightlife. Germany has a lot to offer depending on your tastes. For me, the balance of international metropolises with the charm of smaller towns is amongst my favourite aspects.
Lastly, what is your message to the readers?
To your readers I would like to recommend Germany as their next holiday spot and experience Germany as a leisure destination. The moment you arrive you will understand why the creator of this website and I both are in love with this magnificent country.