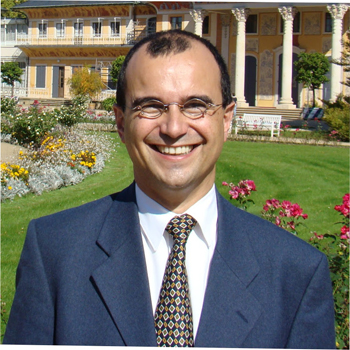 Interview: Wolfgang Gartner – Head of Marketing, Tourism Marketing Company of Saxony, October 2007
Since when have you been receiving tourists to Saxony?
Tourism to Saxony started immediately after German reunification, although there was tourism during East German times and it was state regulated and people from the western world were allowed to only come to stay in hotels which were quite expensive. There were only limited routes that you could travel. After 1990 everything changed, and they modeled themselves as per the tourism organization in West Germany. After the reunification there was the first tourist association which was replaced by a marketing company in the year 1999 and ever since we have tried to change tourism by attracting new customers especially from foreign markets and also more aggressive marketing as most visitors continue to visit West Germany. If we have to get more tourists before it is saturated to this region we have to take it away from our competitors.
Which is the largest market for you?
It depends where you are – in Saxony, the Americans are number 1, followed by the Dutch. After that we have Switzerland and Austria followed by countries like Britain and Italy and there are upcoming markets like Poland and Russia from where the numbers are increasing. India is fairly a new market as the hubs of our national carrier are in Frankfurt and Munich and we are a bit away from these cities and people who arrive into Germany prefer travelling to the Western part as we are at the other end although the flights are just 45 minutes from these hubs. However, we do get travellers from Berlin which has gained historical importance especially after the reunification and travel from Eastern Europe has also started gaining in popularity. Dresden which is the capital of Saxony is barely 2 hours away from Prague. So it is a matter of time only when we would start getting more visitors into this region. There are good options for travellers to combine Dresden with Berlin, Prague or even Budapest. We are keen to have more Indians visiting our region.
Ideally what is the time duration especially for the first time traveller to this region?
If you have enough time to spend, at least come for a week. It's not wishful thinking but at least 7 days is required to get all aspects and experiences of the region. Especially, if you want to experience the rich culture – don't come for just 3 or 4 nights. In terms of experiences, the region has several USPs. To start with Saxony is the No 1 cultural destination of Germany in terms of art, music, architecture or crafts as well as tradition and this is not only confined to the large cities such as Dresden and Leipzig but also the country side. The reason is that Saxony was ruled for 829 years by the same family and they were art and music lovers. Until World War II (WW II), Saxony was a very wealthy state as well and hence it is so rich in its culture. It is something like an unknown destination being behind the iron curtain for decades waiting to be rediscovered not for its mass market but for the discerning traveller who would like to have a wide range of unique experiences. So if Indians travel, they will find that it's not too crowded and there is so much to see and do and most importantly it is a good value for money destination. Eastern Germany is generally cheaper than Western Germany and compared to other countries in Europe as well. After WWII although the standard of living is lower compared to Western Germany as everything had to be rebuilt, the tourism infrastructure is of a very high standard.
What is Saxon Switzerland?
Saxon Switzerland was the first of many Switzerlands in Germany as there are many places in Germany which are called something Switzerland. Saxon Switzerland came into existence millions of years ago when there was an ocean and the ocean disappeared leaving just the bottom which created these bizarre rocks that makes it so special and unique in Germany and it is today a national park. It was discovered basically in the 19th Century and it was the time of romanticism and there was a painter from Switzerland by the name of Adrian Zingg and he worked in Dresden and he worked in the area of the Elbe Sandstone Mountain area which became his favourite spot and he called this area Saxon Switzerland and the name stuck.
Which place is known as the Florence on the Elbe?
This is a region in Dresden which is the capital of Saxony and is considered to be a very beautiful city and why they compared it to Florence is because Florence too has this wonderful synthesis of art and architecture that is also typical for Dresden. Even the bombings in World War II (WWII) which destroyed most of the city centre haven't changed yet whilst most of the city was rebuilt, nearly 65% of the houses in the city date back to the times before World War II and of course, the area around Dresden is also very beautiful.
What makes Saxony special?
One thing that makes Saxony special is that it's really authentic in many ways. For example you can listen to Johan Sebastian Bach anywhere in the world but if you want to hear the piece where it was performed for the first time, the house where it was composed and performed by the same choir which performed with Bach then you have to come to Leipzig. If you want to see where the first European porcelain was invented and is still being made today, in the same traditional way then you have to come to Meissen. The original Christmas experience would be in the Ore Mountains where the wood carvings were derived from the miners' traditions which a lot of people have forgotten about. The arches that you find on the windows during Christmas symbolize the entrance to the mine and everything relates to the mine. The Pyramids relate to the mine, the nutcrackers relate to the mine and this is very authentic. Even the food that you get in Saxony is very authentic and is not globalized. There is the famous Dresden Christmas Stollen which is a fruit cake that is exported around the world. There are also regional and local specialties – if you go to the Ore Mountains, you will get some dishes that are typical of the region. Then there are dishes like the sauerkraut which is a traditional roast and you will get different varieties from one region of Saxony to another. You also have the Slavik minority known as the Sorbs, they have their own cuisine, their own tradition and their own costumes which is quite authentic Saxony has a great history of manufacturing cars and motorbikes, tell us more about it.
The original Audi factory is in Zwickau in Saxony. Actually the history is quite interesting, it's today a museum – the August Horch museum. There was a guy named August Horch – he was a Saxon pioneer and he came to Saxony and started building cars in the beginning of the 20th Century and Horch cars was the best selling luxury brand of cars at that time. They outsold Mercedes Benz by 3 to 1. Horch was an engineer and not a businessman and he was kicked out of the company after a few years but he had such a good reputation that he immediately got the capital to raise a new company and what he did was to buy a piece of land next to the old factory and started building cars again calling them Horch II and of course, the old company hated that and they said that you have to find a new name. Somebody said that "Horch" in German is "listen" and they translated that into Latin which was AUDI and this gave birth to AUDI. Saxon Car Industry was very big before the war and there were four main brands which were Horch, Audi, DKW and Wanderer. After the crisis of the late 20s, they were combined into one company called the Auto Union and their symbol became the four rings, that is what symbolizes the four rings which you see on an Audi which stands for the four brands.
In 1990, Volkswagen moved in and they built a new factory in Zwickau making the Volkswagen cars. They also built the Transparent Factory in Dresden. The main purpose of the factory was to assemble Volkswagen's luxury sedan, the Phaeton and Bentley's Continental Flying Spur.
The Transparent Factory is situated in the city center- Dresden, the 800-year-old German baroque city known for its arts and craftsmanship. It stands at the former location of the convention center. The factory's walls are made almost completely of glass. Its floors are covered entirely in Canadian maple. Its visitor-friendly layout was designed to accommodate up to 250 tourists per day. The transparent factory handles final assembly only. All the noisy operations, such as stamping and welding and the painting of the steel bodies take place in Zwickau. Painted bodies arrive at the factory by truck. The other 1200 parts and 34 preassembled components are shipped to a remote logistics center and are transferred from there to the factory via trams that run on Dresden's public transport tracks.
Porsche moved into Leipzig and the good thing is you can visit all these places. You can visit the BMW and the Porsche factories in Leipzig. You can visit the test track for the Porsche 4 wheel drive – the Porsche Cayenne and you can also visit small manufacturers as everybody is car crazy. Not far from Dresden they make hi-tech sports car called the YES which stands for Young Engineer's Sports Car and is based in Großenhain. In East Germany too there is a sports car manufacturer. The DKW Motorcycle manufacturing factory in Zschopauer was the largest in the world and was started in 1922 and it was called MZ and now is owned by Koreans. If you are interested in Motorcyles and Cars, Saxony is a great place to visit.
What is the best time to visit Saxony?
It depends on what you like. Basically, it is a year round destination. For example the high season in Dresden is from beginning of March until end of October and again in December it is busy as people come to see the oldest Christmas markets in Germany. Saxony is very famous during Christmas due to the mining traditions in the Ore Mountains and the Christmas toys like the nut cracker and smoking men were created there. Dresden and Leipzig has so much to offer that even if you have bad weather in Dresden, you have the state art collections and you can spend days to just see the museums and there are also other things which are not dependent on weather.
The German National Tourist Office (GNTO) markets Germany as different themes such as the Castle Road, the Romantic Road or the Magic Cities, so does Saxony form part of any of these themes?
Dresden is a member of the Magic Cities and Leipzig used to be a member and will again be a member very soon. We are not part of the other routes and the main reason is that these routes were created before the German reunification and they have not added on to it very much. But themes of course, we are very strong there as we do theme marketing for Saxony and we can tie in to it. But if GNTO does a theme we do not relate to, we wouldn't participate or force our way.
Which are the other countries that one can combine along with a visit to the region of Saxony?
Saxony borders two Eastern European states – Czech Republic with Prague being the closest large city to Saxony which is around 130 kilometres away, in fact it is closer than Berlin which itself is pretty close to Saxony and the Czech border is not too far from Dresden as it is barely 30 or 40 kilometres away and an hour's drive can easily take you to the Polish border. Hence, it is easier to combine both of these countries with Saxony – Poland and Czech Republic. Even historically, Saxony was a southern German state and quite closely allied with the Austrian Empire and Czech Republic was part of it too and there's also ties to Poland too as Saxony's most famous ruler Augustus the Strong also was King of Poland like his son who was also King of Poland. So there are traditional and historic ties as well. Besides, We have a divided town – Görlitz, one of the most beautiful towns in Germany has been divided between Poland and Germany since the end of WWII and also one of the UNESCO Heritage sites in Saxony, the Puckler Muskauer Park which is a landscape park is divided between Germany and Poland and is also a bi-national project.
How did the caption "I AM A SAXIST" evolve?
When we started as a tourism marketing company, we found that we needed a marketing strategy that creates more awareness and we need to reach new audiences as at that time most people coming into Saxony were old and those who did not have much spending power. So we wanted to create a young audience, a more international audience and one which had greater spending power. We had limited funds and we needed a new campaign which creates awareness which is a bit different and the agency came up with the "I AM SAXIST" campaign. The idea behind this was that people who come to Saxony love it so much that they want to come back all the time and tell people about it as they are so passionate about it and they cannot say I am a Saxon, as they are not Saxons and so "I am a SAXIST" evolved. Although, I would add that in certain circles it was misunderstood. However, it did create a lot of buzz and most people loved it in the media too and they were asking us for advertisements. And now we have a new campaign – SAXONY. STATE OF THE ARTS as now we want to target a more higher end of the market as we do not want to be a mass market destination especially not in the foreign markets and we need something which is more high class than this. However, the "I AM A SAXIST" lapel pins still attracts a lot of attention and we keep on using it until we have it and people just love it. Even the Americans think that we are politically correct and they just love it and we get noticed.
Do you see a potential of marketing Saxony in India?
Currently we are testing the Indian market. We've always know that it is an interesting market. My short experience here is that it is very interesting market and we can cater to the market too and we think we can do it very well. It's a question of money as we spend 30% of our marketing budgets abroad which is quite a high percentage and it has paid off and lot of other German States are also starting to spend money abroad too and we have created some core markets which we are trying to serve. India is a big market and we plan collecting funds before starting to market in India and we need to discuss it at the management level and participate in a few workshops and work with people who have the passion to market Saxony.
This is my first trip to India and it is a land of great contrasts. It's amazing, on one road you will find poor people living and next to them there is a modern bank building, next to it some market and shopping centres with glitzy stores. So one has to get the right view about the economic development and what's going on and whether it is an emerging market. If most of the Indian population were to become affluent, it would be a tremendous market. So it is interesting indeed.
I was travelling from Delhi to Agra and although some roads were bumpy, along the way you got an impression of what India was all about – it was just a glimpse. Taj was wonderful too, Indian food is fantastic and I liked the idea that Indians are passionate about their food and we can offer them some real good food in Saxony as well and people are friendly and also very business minded and everybody is very keen and serious about extending their business.
Lastly, what is your message to readers?
Today, travellers are spoilt with many options and like doing contrasting things as they go – an Arctic expedition in one year, a trip to Florence the next year – so they are really spoilt for choice. I really think that Saxony is a very special place as I was not born in Saxony but I've been living there for 7 years and like a lot of people who come to Saxony and in this case Dresden do not want to move away any more. I would like to add that whenever people come to Saxony for the first time, they get more than what they expect – we never disappoint anybody as people don't expect much from us and they are surprised by the range of experiences they get. Germany, like India is a land of many faces and one of the beautiful facets is Saxony.